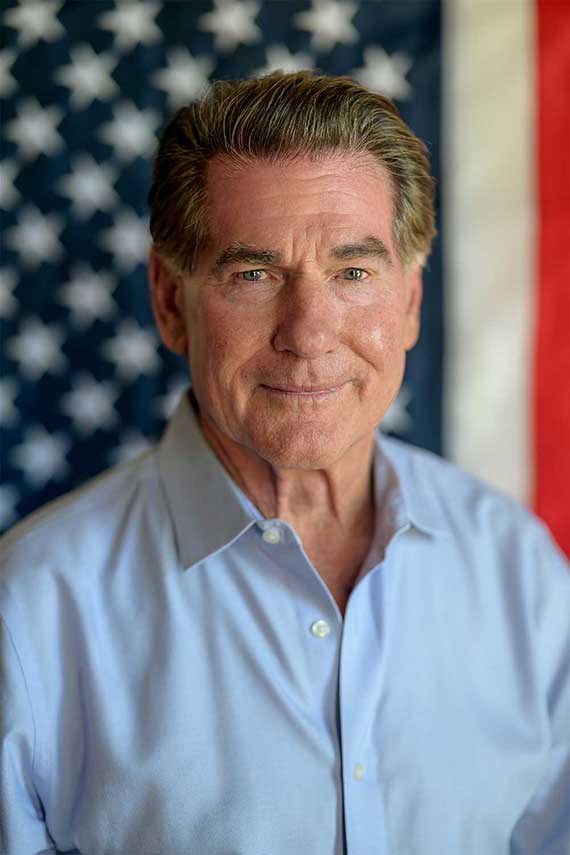 Steve Garvey's remarkable journey from bat boy to World Series Champion is a testament to his unwavering dedication.
Garvey played as a first baseman for the Los Angeles Dodgers and the San Diego Padres from 1969 to 1987, was a 10-time All-Star, National League Most Valuable Player in 1974, and National League Championship Series MVP in 1978 and 1984. Garvey also holds the National League record for consecutive games played (1,207) and was named baseball's "Iron Man" by Sports Illustrated. Garvey was part of the Dodgers' infield that won four National League pennants and one World Series championship in 1981.
Steve's campaign is focused on quality-of-life issues, public safety, and education.  As your U.S. Senator, Steve will serve with commonsense, compassion, and will work to build consensus to benefit all of the people of California.
Steve has been fortunate to wear many hats in his life – from professional athlete to businessman to philanthropist. But the one thing that has remained consistent is his love for this great state and his desire to make a difference.
In baseball, it's not about the individual; it's about the team. Steve believes the same holds true for politics. It's time we come together, find common ground, and work towards a brighter future.